In two sessions of two days, experienced trainers explain all relevant topics and how they translate into practice. Of course they provide the participants with all supplementary information, tips and tricks needed to pass the exam.
Between the sessions participants work individually with the books and get access to the online exam simulator X-AM PMP® where they can practice for the exam with over 1000 test questions.
STS
Avenue de la Gare 10
1003 Lausanne
+41 21 510 11 50
This email address is being protected from spambots. You need JavaScript enabled to view it.
www.sts.ch 
Course Summary for 2022
Price:
Classroom CHF 3'700.- (+VAT) | Hybrid live/Virtual - CHF 3'400 (+VAT)
Members Price:
(5% discount) : Classroom CHF 3'515.- | Virtual CHF 3'230.-
Duration:
2 x 2 days plus 20 hours of self-study
44 PDUs or contact hours
Method:
2 x 2 days of face-to-face or hybrid Training and 20 hours self-paced exam simulation
Location:
Geneva – Zurich – Hybrid live virtual
Language:
English
PDUs:
44
Dates:

 

Geneva – hybrid-virtual live

 21-22 March + 7-8 April 2022

 2-3 May + 23-24 May 2022

 25-26 August + 20-21 September 2022

 29-30 September + 31 October + 1 November 2022

 14-15 November + 5-6 December 2022

 

Zurich – hybrid-virtual live

 7-8-March + 24-25 March 2022

 4-5 April + 5-6 May 2022

 16-17 May + 9-10 June 2022

 22-23 August + 8-9 September 2022

 13-14 September + 3-4 October 2022

 3 -4 November + 17–18 November 2022

 

Hybrid: participation in any of the above dates possible virtually through MS Team.  

 
About the Course
The Project Management Professional (PMP)® certification is globally recognized and demonstrates to employers, clients and colleagues that a project manager possesses knowledge, experience and skills to successfully run a project.
This public ProPM-P course is fully aligned with PMI®'s requirements to prepare certification candidates for the PMP® Exam. As an PMI® Authorized Training Provider (ATP), we have access to the official PMI PMP training material, templates and examples. Our trainers are all PMI-ATP certified trainers. The entire course and all of its supporting materials are aligned to the latest version of the PMP Exam Content Outline.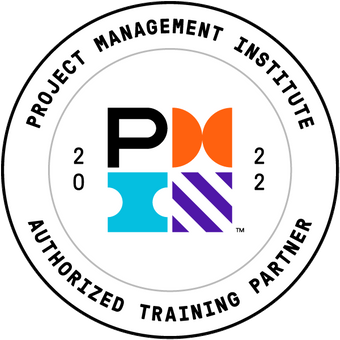 In this course, participants will learn everything they need to know about project management. It covers all the topics according to the PMI® PMP® Handbook – the reference material for the PMP® exam. Our trainers will explain the contents in a comprehensive and well-structured manner, supported by practical examples and exercises that are meaningful for project managers and aligned with practical project management challenges. These are the exact challenges which participants will find reflected in the PMP® exam questions.
We are committed to providing you with the best possible preparation for the PMP® certification exam!
Who Should Attend?
Project managers who wish to accredit their experience, knowledge and skills through an internationally recognized PMP certification.
Course Contents
In line with the official PMP® Exam Content Outline and the PMI® PMP® Handbook, this course covers all 5 lessons : "Creating a High-Performing Team", "Starting the Project", "Doing the Work", "Keeping the Team on Track", "Keeping the Busines in Mind".
In contrast to most other prep courses, this course complies fully with the PMI® requirements and our trainers will provide a logical and consistent approach and constantly refer to practical examples. This makes it easier to understand and to apply in your daily work. 
Benefits
• A short and highly interactive course based on the latest official PMI® training material of and explained in a comprehensive and practical manner
• Access to digital learning material in support of the training – including a unique PMP exam simulator with more than 1300 questions in 5 languages and more than 60 online lessons
• Access to the official PMI® Training material and sample exam questions
• Delivered by experienced and PMI® ATP accredited trainers
• Over 3600 project managers have been trained by us in the last 15 years
• We are close to you : public hybrid proPM-P courses take place Geneva and Zurich, and you can join in online virtually
About STS
Our company is specialized in public and company in-house classroom, as well as online training courses in project management.
Since 2004 STS is recognized as a "Registered Education Provider" and since 2020 as PM ATP Authorized Training Partner by the PMI® and has successfully trained more than 3'600 project managers only in Switzerland in the past 15 years for PMI certification exams.
The tools developed by STS have been translated into 19 languages and distributed around the world. Since 1996, over 124'000 project managers in more than 50 countries have been trained thanks to the tools designed by STS.
For more information or to register